Initiative Goals
Issue Date:2023/06/29
Sustainable Supply Chain – Initiative Goals
Upholding the brand spirit "Always Ahead," Chunghwa Telecom took the lead to carry out "supply chain sustainability management action" starting from 2008 as the first telecom operator in Taiwan that implements sustainable supply chain management.

From stipulation of Code of Corporate Social Responsibility for Suppliers, ESG assessment survey, environmental tour, Annual ESG Supplier Conference, and sustainability education and training to collaboration with SALcE to perform on-site audits to over 100 suppliers, we elevate our supplier partners' capacity in sustainability step by step.

With experiences gained over a decade, on the basis of ISO 20400 Sustainable Procurement-Guidance officially in 2018, first in the telecom industry, we launched the Sustainable Supply Chain Initiative at Chunghwa Telecom and established the Supplier Sustainability Rating System. Thus, we implement the ideas of sustainability into our products and services, lead our suppliers in ESG capacity building, align ourselves with the global trend of sustainability and low carbon, and leverage our buying power to the fullest to create green business opportunities.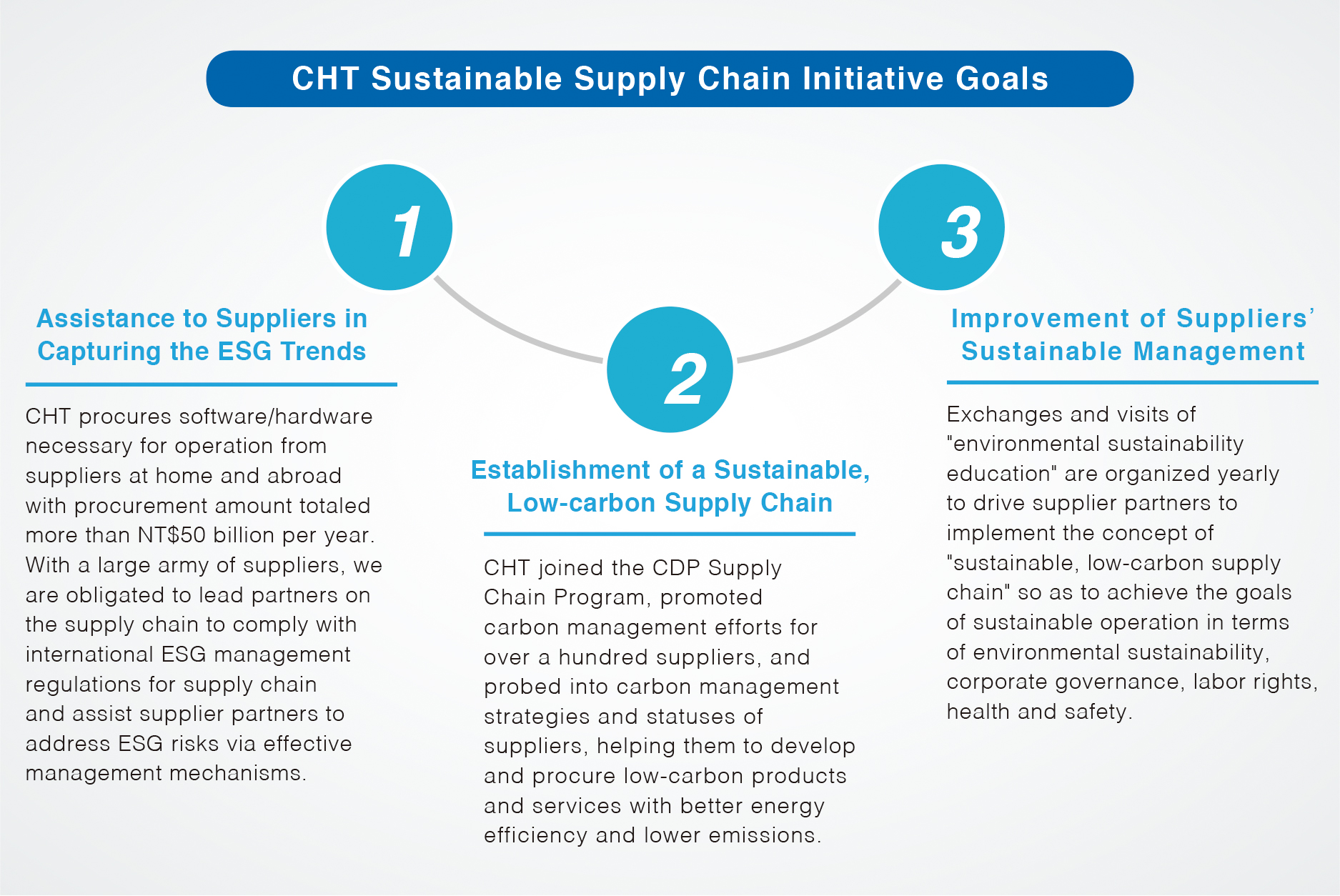 Timeline of CHT "Sustainable Supply Chain" Management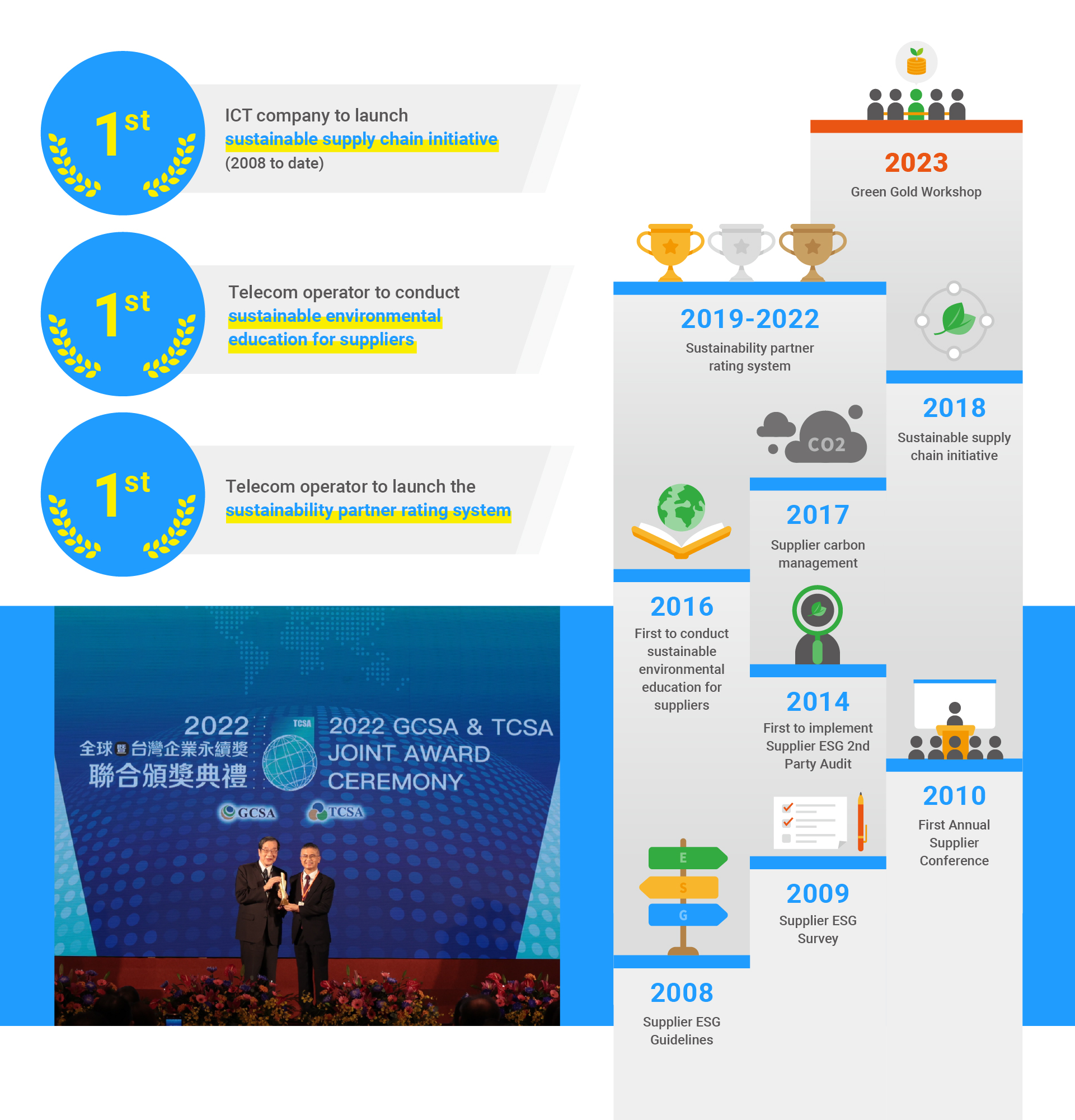 Sustainable Supply Chain – Initiative Framework
Chunghwa Telecom officially launched the Sustainable Supply Chain Initiative in 2018. On the basis of ISO 20400 Sustainable Procurement, it features "sustainable education/on-site audits/Sustainability Rating/bidding mechanisms/awards and labels," effectively managing and improving the ESG practices and performances of suppliers to realize the vision of a low-carbon circular economy for the ICT industry.

In partnership with the eminent international platforms and organizations such as CDP, SALcE, and SGS-Taiwan, we adopted international sustainability standards/regulations, stipulated supplier management/auditing standards, and are conducting the sustainability rating for our suppliers. Hence, it helps players in the ICT industry to identify and select qualified sustainable suppliers, reducing their sustainability risks in business cooperation.
Sustainable Supply Chain – Key Results
100% Suppliers completing the Supplier ESG Status Self-Assessment Form
ESG desk assessment and third-party SGS on-site ESG inspection and audit performed up to 100 %
First telecom operator in Taiwan that joined the CDP Supply Chain Program with a supplier response rate of 56 % in 2022.
CHT supply chain reduced and reported 64.31 million t-CO2e cumulatively through the CDP program since 2017 to date