5G Plastic Free Day
Issue Date:2022/06/30
5G Plastic Free Day Initiative and Actions
In 2021, aiming to "reduce marine debris; clean and protect coastlines with volunteers," Chunghwa Telecom launched "5G Plastic Free Day" initiative and carried out a series of actions in tetralogy. Aside from calling on CHT employees to experience eco-friendliness, it also connected the branch offices throughout Taiwan to undertake the "Clean and Protect Coastlines" corporate volunteering nationwide. Through the sustainability education in entertainment, together with innovative 5G technology applications, it called on people to jointly march toward a life of "5G Plastic Free for Carefree" sustainability action.

The "5G Plastic Free Day" (homophonic with "Carefree Day" in Chinese) initiative of Chunghwa Telecom was to leverage the core competencies of speed and social influence over the 5G networks. It worked with Paperwindmill Theatre to curate Plastic Free Life Festival, which successfully drew nearly 10,000 employees, their families, and individuals to the event and raised awareness of over 500,000 people.

As a leading green enterprise, we actively incorporate environmental issues in the corporate operation and management. Through the exercise of a new life with "5G Plastic Free for Carefree," we aimed to facilitate individuals from our employees and their families to everyone nationwide to actively lead a sustainable life and reduce plastics so as to drive the sustainable development of the environment.
5G Plastic Free Day – Sustainability Campaign in Tetralogy
Chapter I
Environmental education materials were designed, produced, and recorded by employees themselves. 26,150 CHT employees were involved in the online environmental education course via the internal education system of Chunghwa Telecom Training Institute.
Chapter II
Employees were encouraged to invite their friends and families as well as the general public to go to the campaign website(https://cht5gplastic-free.com.tw/). Through the web game Plastic Challenge, people's knowledge with plastic waste was put to the test.
Chapter III
We collaborated with Paperwindmill Theatre, inviting employees and the public to bring their friends and families to the environmental drama play and plastic-free interactive game brought by Paperwindmill Theatre for the environmental awareness to take root in children.
Chapter IV
CHT employees nationwide were called upon to carry out mountain/beach/river cleanup efforts across the country. Through actions on the ground, we cleaned the damaged natural landscapes and environments, embedding the awareness of environmental protection deep at hearts. A total of 2,200 participants were involved with 20.7 metric tons of wastes removed.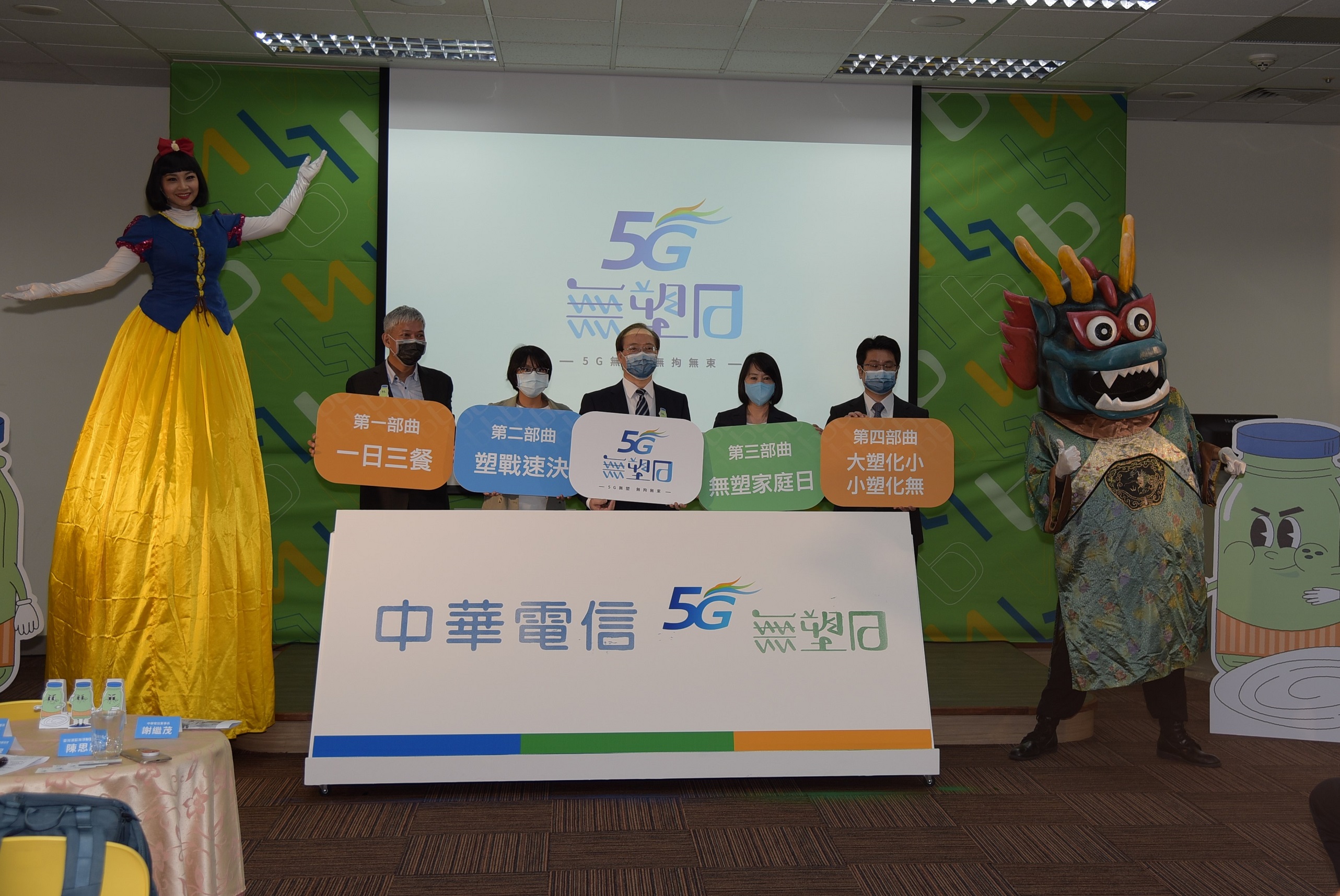 Initiative Results of the Year
5G Marine Vacuum Cleaner – Remove Marine Debris
CHT leveraged the emerging 5G technology and worked with the unmanned vessel, Marine Vacuum Cleaner, developed by Azure Alliance. With the outstanding 5G communication capability in speed and low latency, we control remotely and clean efficiently the marine debris.

We promoted plastic reduction from the source via the angle of corporate culture, leveraging the core competencies to guide social innovations and introducing the 5G mobile communication technology into the next-generation Marine Vacuum Cleaner. Through the stable, fast communication, we realized an unmanned vehicle able to remove marine debris faster. Using technology to form a virtuous cycle, we listened and responded to social needs, giving birth to the "I-Eco-friendly" model.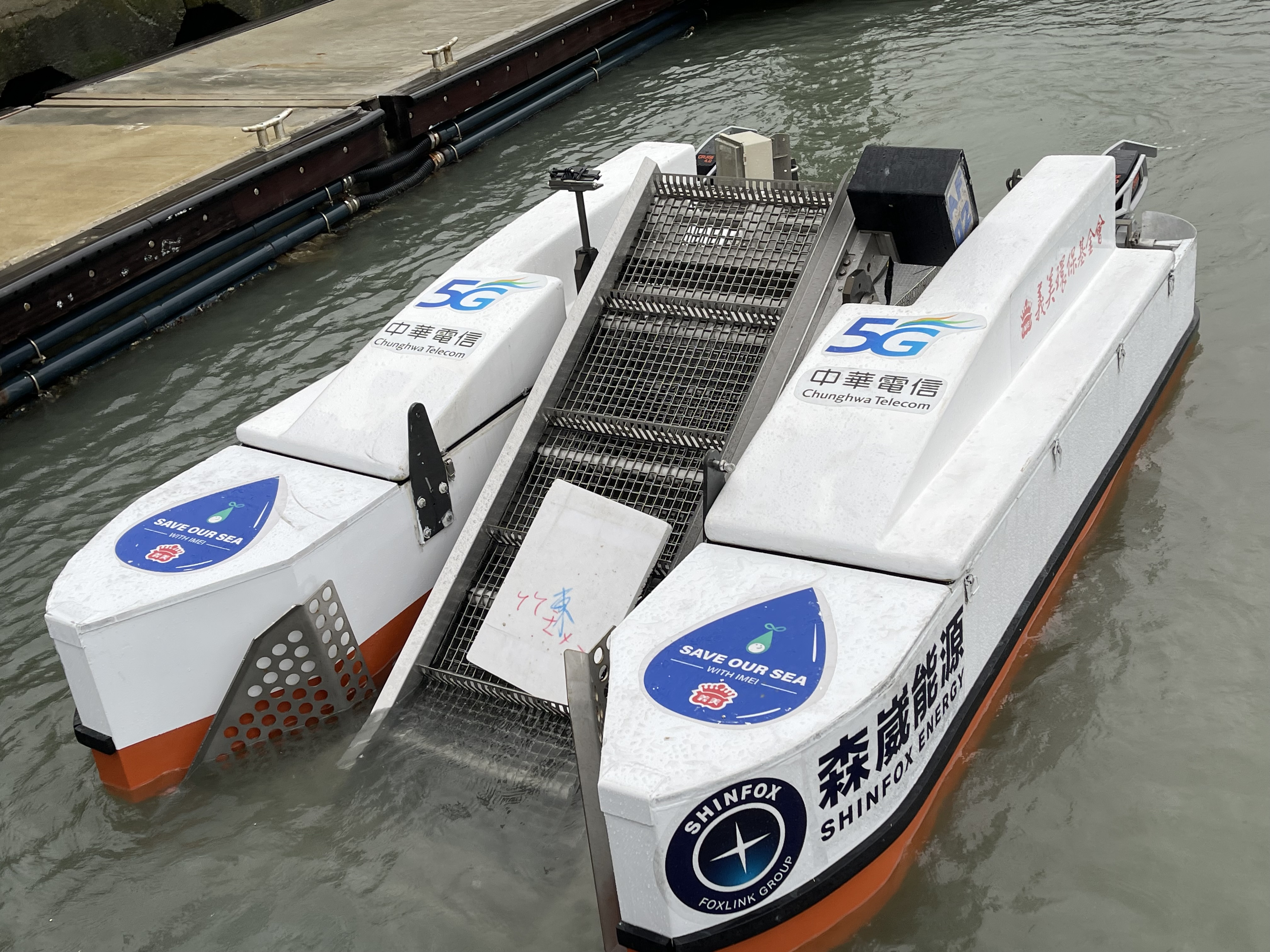 5G Plastic Free Family Day
Chunghwa Telecom worked with its strategic partner, Paperwindmill Theatre, to throw "5G Plastic Free Family Day." In the innovative play, Sweet Potato's Adventure into the Woods, children acquired the environmental awareness through the lively and interesting story. Combined with fascinating activities like interactive game and parent-child quizzes, the spirit of environmental protection was elaborated, to which over two thousand people and their families on site responded passionately.

In addition, up to 50 eco-friendly corporate volunteers came specifically to maintain the safety and environmental cleanness of such education rich in entertainment for the participants. They not only allowed the participants to fully enjoy the contents without worries but also made sure the outdoor space at Huashan 1914 Creative Park restored as clean and clear after the event. We combined knowledge with action to present and implement environmental knowledge and practices vividly to the fullest.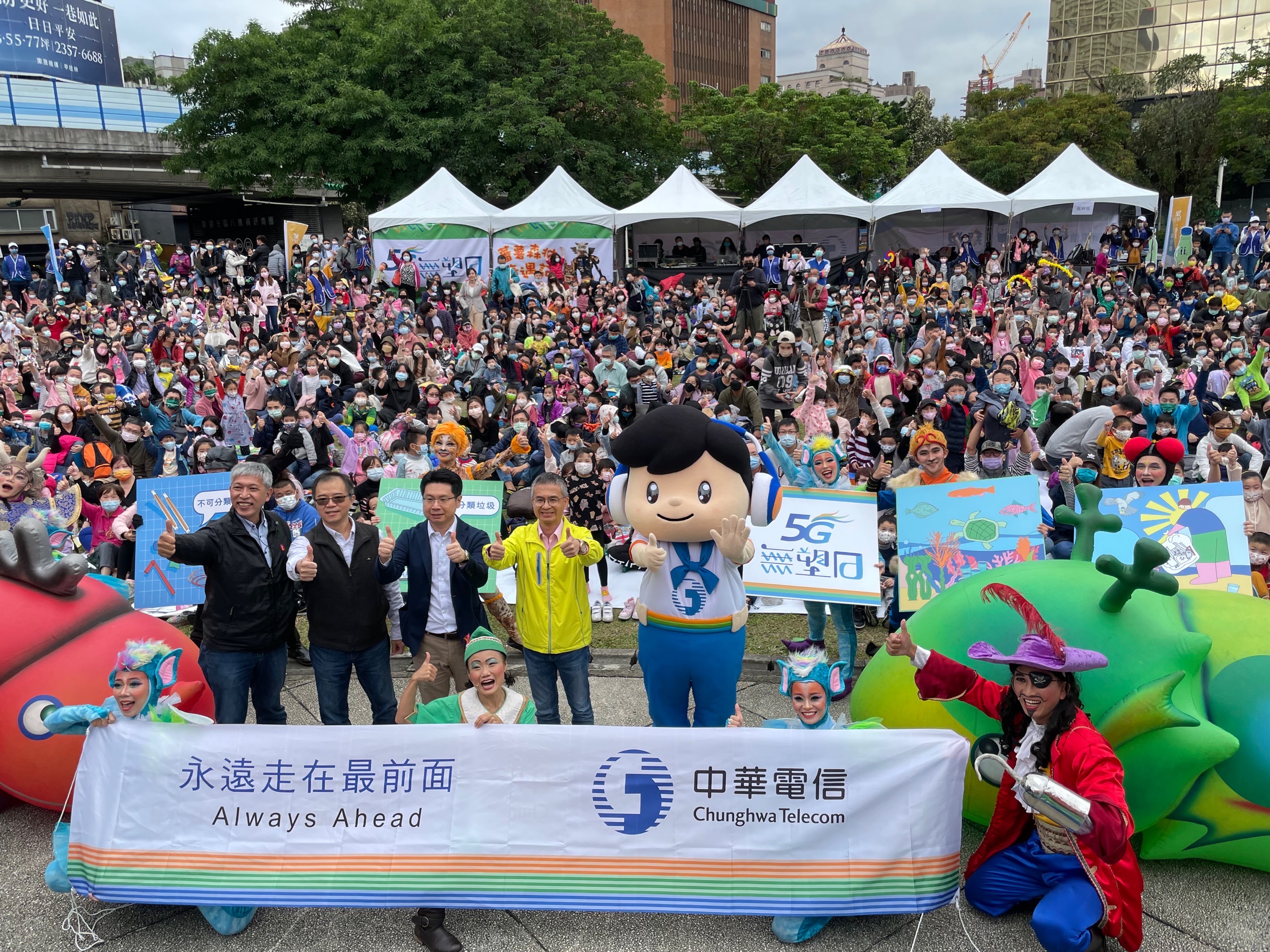 Joint Efforts of Corporate Volunteer for Beach/Mountain Cleanup Nationwide
Aligned with SDG13 Climate Action, SDG14 Life Below Water, and SDG15 Life on Land, Chunghwa Telecom organized the corporate volunteering beach/mountain cleanup activities simultaneously across the 26 branch offices nationwide. Responded by over a thousand employees from 29 institutions and their families, a total of 20.7 metric tons of wastes were removed, bestowing the meanings of physical exercise and environmental protection of plastic waste removal upon the activity.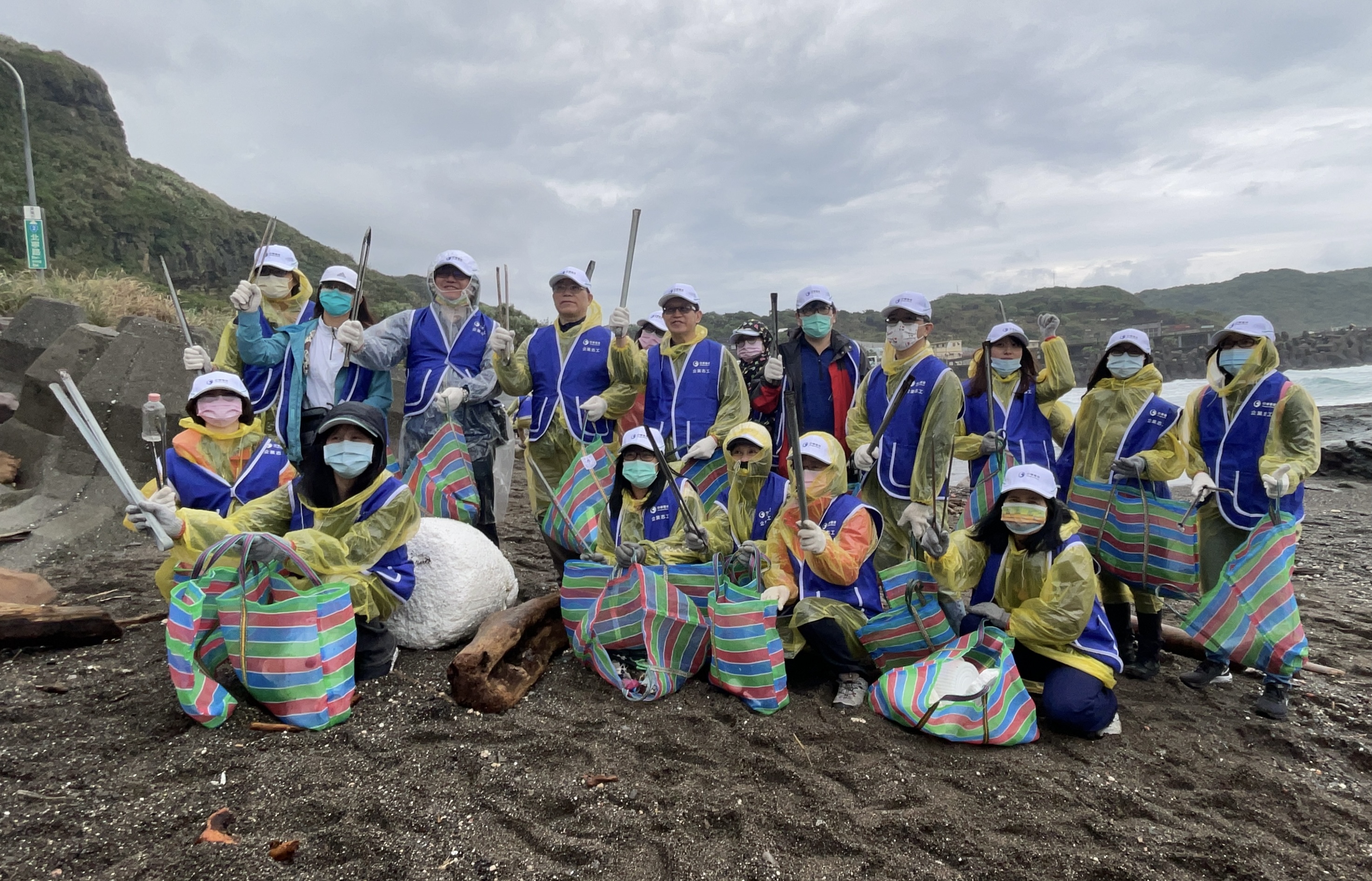 Chunghwa Telecom encourages employees to lead by example, exercising plastic reduction in action. "Reducing plastics from big to small, and small to none," we jointly raised the awareness of the society at large on the environmental issue of plastic reduction, marching actively toward the goal of environmental sustainability.