Occupational Health & Safety
Issue Date:2022/06/30
Employee Safety Protection
The "occupational health and safety" management goal of Chunghwa Telecom is "ongoing improvement in health and safety facilities; establishment of a safe, healthy, comfortable, and friendly working environment; reduction of work-related accidents."

To attain its targets in occupational health and safety, Chunghwa Telecom has allocated 112 OHS-certified professionals as the top telecom operator with the largest army of OHS professionals. Meanwhile, all the branch offices have been 100% introduced and verified against ISO 45001 Occupational Health and Safety Management system. Through an ongoing improvement of its OHS facilities, betterment of its OHS performance, and reduction of occupational accidents, CHT fosters a working environment that is safe, healthy, comfortable, and friendly.
Promotion of Employee Consultation and Participation
To protect the health and safety of our employees, we promote employee consultation and participation, offering consultation as well as mechanisms, time, trainings, and resources necessary to participants. In addition, the Labor Safety and Health Committee is set up across all the CHT branch offices nationwide with labor representatives accounting for 34% thereof in average. Also, "OHS managing units" are in place dedicated to the planning, supervision, and promotion of employee health and safety matters.
Mechanisms and Measures
Results in 2021
Implementation of high-risk operation management and reduction of occupational accidents

11,969 optimizations of high-risk work environment
24,433 permits of high-risk operation
92 sessions of high-risk operation drills with 4,638 participants to make operational safety a habit
8,425 OHS on-site inspections conducted, and 156 non-conformities corrected for a timely prevention and correction
"Road Safety Promotion e-learning" implemented with a completion rate of 98.71%
Performance in occupational accident reduction: an aggregated casualty of 0.230 across all offices, reducing casualty by 34.66% compared to the target of 0.352 (exceeding the target value of 10%)

COVID-19 contingency plan and prevention measures

Preparedness and Contingency Plan in Response to COVID-19 stipulated
Business Continuity Plan (BCP) initiated
Implementation of epidemic prevention measures including triage and compartmentalization
Monitoring and caring for cases at risk by the health managers
Performance: NO cluster infection at workplace throughout the year

Independently external verification of ISO 45001

100% all 27 branches and institutions externally verified against ISO 45001

Labor health services

On-site medical doctors and dedicated nurses to care for labor health, offering health consultation to employees via online or telephone appointment
34 on-site services by doctors on a monthly basis for 3 hours each and approx. 30 min per capita
Analysis and evaluation of employee health checkup records with the self-developed "Enterprise Healthcare System (EHS)," proactively offering care in line with the risk profiles and provision of on-site services when necessary for doctors to talk with employees to offer health advice and care.

Employees consulted by doctor (30min/session): 2,605
On-site services by doctors: 322
Employees consulted by nursing personnel: 16,693

Health check for employees and dependents

Health checkup and care services better than the statutory requirements provided to employees for them to select a checkup plan in line with their age and high-risk factors to health
Provision of checkup plans for dependents of employees to extend our care to the health of employees' dependents
19,048 employees having health checkups and 3,012 family members involved in 2021 with an employee health checkup rate of 96.45% and a satisfaction rate of 96.45%

Health promotion activities

121 health lectures organized with 6,912 participants
37 spiritual trips with 5,152 participants
23 sessions of health screenings for cervical cancer or else with 3,726 participants
170 sessions of other large or club activities with 10,602 participants
Monthly release of at least 2 pieces of health education information to promote correct ideas of disease prevention and elevate employees' health awareness

Healthy Workplace Certification

Active participation of government's activities related to healthy workplace. 16 branch institutions presented with the awards of "Healthy Workplace Certification - Health Promotion Label"

Work environment optimization

Regular (half a year) and random checks and improvements in terms of indoor noise, lighting, temperature, humidity, and air quality
Provision of ergonomic chairs, doors and windows for external ventilation, and indoor plants

Employee Assistance Program (EAP)

One of the first wave of large domestic enterprises with the EAP in place as early as 2007
Provision of 5 sessions of external professional consultation service per year for employee, free of charge, to help address troubles with laws, medicine, family, workplace relationship, and stress
523 employees served and 7 on-site services by case managers in the year

Funded flu vaccination

Free flu vaccination for any individual that meets the criteria for funded vaccination to have vaccination after online appointment on the EHS with a total of 1,170 individuals vaccinated

Provision of healthy and nutritious

Employee cafeteria installed, offering a diverse range of nutritionally balanced meals
All food suppliers verified by rigorous reviews to ensure the safety of food served to our employees
SGS-Taiwan commissioned for random tests of ractopamine, animal drugs, preservatives, or sulfur dioxide

Work-life balance

30 hostels established across Taiwan to encourage employees to take day-offs with the leisure accommodation provided
Travel subsidy of NT$8,000 per year available

Epidemic prevention leave

"Official leave for epidemic prevention" to 95 personnel during the epidemic prevention period with a total of 4,017 hours granted
"Epidemic prevention childcare leave" for taking care of children at age 12 or under without pay or impact to attendance granted to 184 employees with 12,402 hours in total
Official leave for vaccination to 16,279 employees in line with the government policy for epidemic prevention with a total of 111,479 hours granted
COVID-19 Prevention Measures
In response to the COVID-19 epidemic, with the internal epidemic prevention plan formulated, we promulgated the "epidemic prevention measures for different levels of epidemic situations," issued the "requirement for all personnel to have temperature checkup and sanitation with alcohol sanitizer before entering the facilities," conducted "random inspection of epidemic prevention measures," "tracking and caring for the personnel that are listed as identified contacts," "preparation of epidemic prevention promotion materials," and enacted Ten Epidemic Prevention Measures.
CHT Ten Epidemic Prevention Measures:
https://www.cht.com.tw/zh-tw/home/cht/messages/2020/msg-200323-162500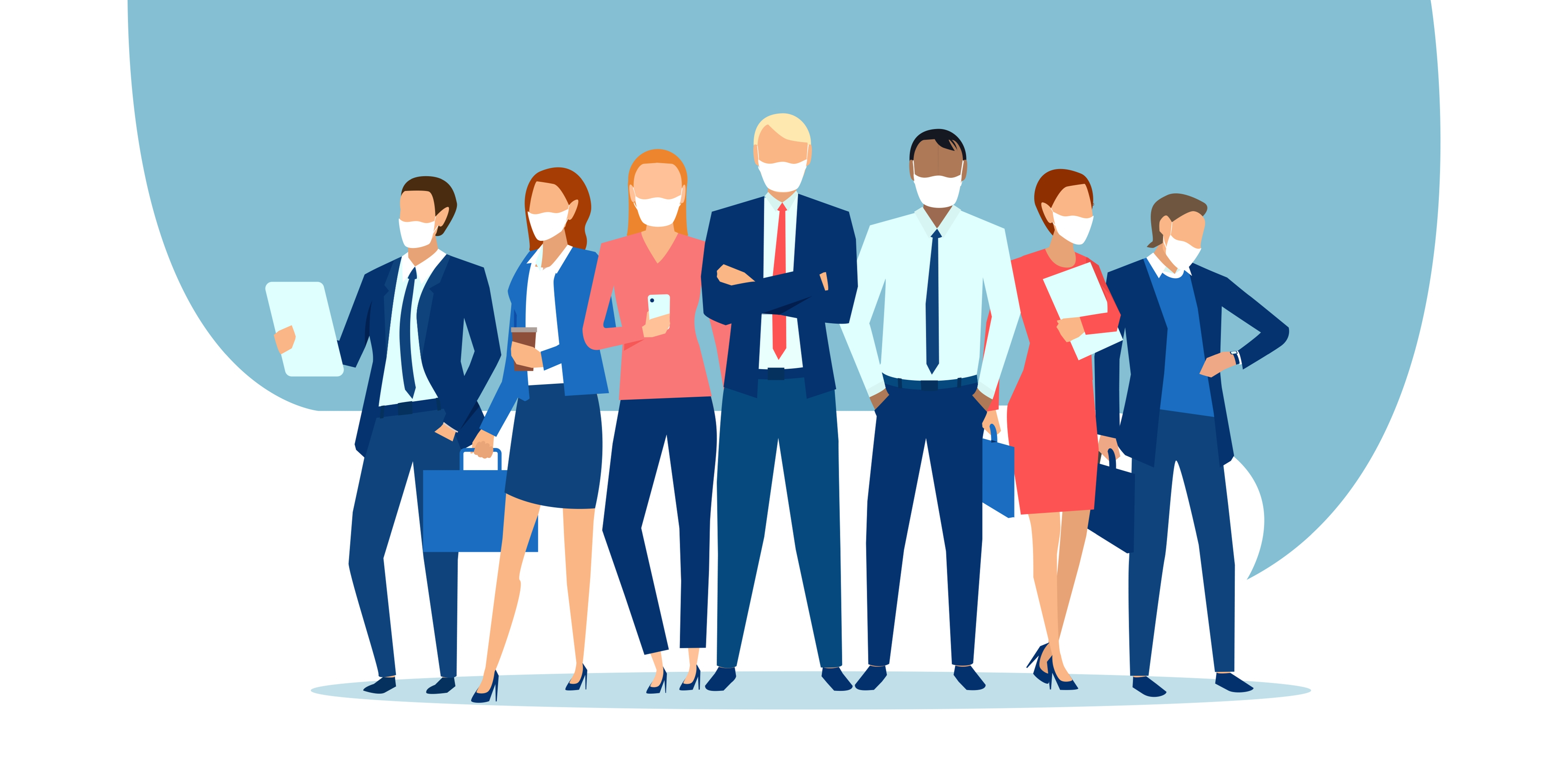 Occupational Health and Safety System (ISO 45001)
Chunghwa Telecom was the first domestic telecom service operator that introduced Occupational Health and Safety Assessment Series 18000 (OHSAS 18000) , and the transfer to the ISO 45001 Occupational Health and Safety standard was made in 2018.

As of 2021, 27 branches/institutions of Chunghwa Telecom have been independently and externally verified against ISO 45001, carrying out management of employee health and safety through the "institutionalized" and "systematic" mechanism.

In addition, to elevate employees' knowledge and skills in health and safety, we regularly organize education and trainings regarding "occupational health and safety" each year. There were 174 sessions accessed by 16,938 participants with expenses covered by the Company in full amount.
Occupational Safety Performance Indicators
Worker
CHT
On-site Contractors
Gender
M
F
Total
M
F
Total
Total working hours
40,332,024
11,687,720
Number of fatalities from work-related injuries
0
0
0
0
0
0
Rate of fatalities from work-related injuries
0
0
0
0
0
0
Number of recordable work-related injuries
37
2
39
6
1
7
Rate of recordable work-related injuries
0.92
0.05
0.97
0.51
0.09
0.6
Note 1: Commuting accidents not included in the statistics
Note 2: Rate of recordable work-related injuries = (number of fatalities as a result of work-related injury / Number of hours worked) × 1,000,000