Environmental Sustainability Strategy
Issue Date:2022/06/30
Although telecom is regarded as a low-polluting industry, Chunghwa Telecom is well aware of the environmental impacts associated with energy, resources, waste, maintenance, purchasing and other aspects of our operation.
We have devised a new set of "Sustainable Environment Development Strategy and Target Plan" that outlines our overall strategy and roadmap for sustainable environmental development. In addition, budgets will be provided in each year to support action plans.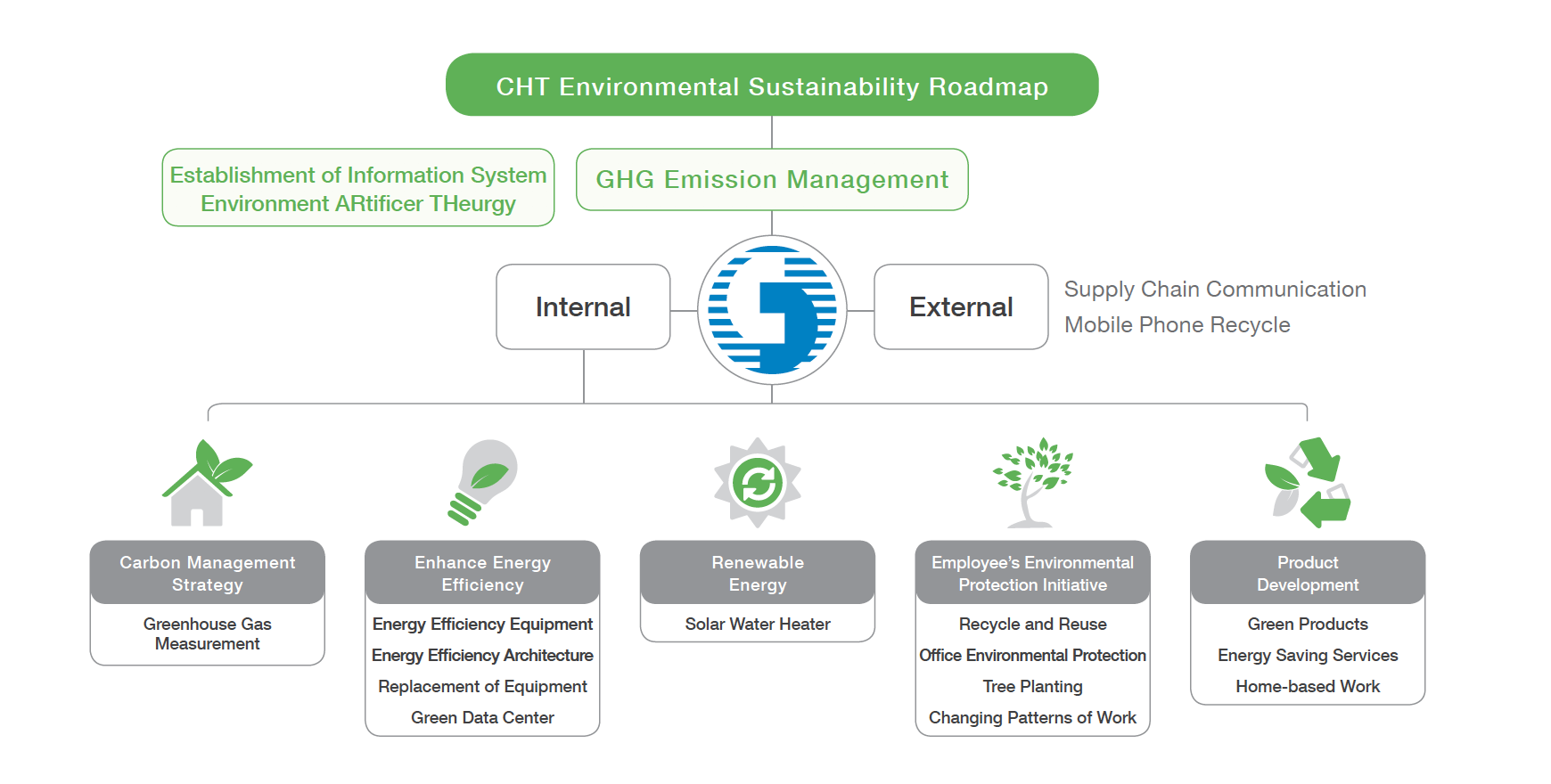 To fulfill our commitment towards "environmental protection," we have created an "Environmental Sustainability Team" under the "CSR Committee" that specializes in determining short, medium and long-term goals. The team exists to make sure that issues such as energy conservation, carbon reduction, and environmental protection are addressed in the operational plans, and to set codes of conduct, manuals, standards and targets for green energy and greenhouse gas.
To fulfill our green commitment and embrace the world's green challenge, Chunghwa Telecom has adopted a "Green Enterprise, Sustainability and Innovation Strategy" with the introduction of 5G (Green) initiatives: "Green Energy, Green Procurement, Green Operations, Green Stores, and Green Supply Chain" that aim to address financial success, sustainability and social responsibility.