Sustainability Management
CSR Vision
Issue Date:2017/11/16
We launched the implementation of sustainability management mechanism since 2006, and established "CSR Committee" to stipulate sustainable policies, using top-down approach to achieve our sustainable actions.
Chunghwa Telecom's sustainable development strategy is utilizing corporation's unique resources and competence to implement sustainable actions from six groups, focus on such as "Create society coexistence, Digital inclusion, Green ICT product and service, Green brand management and Energy conservation and carbon reduction."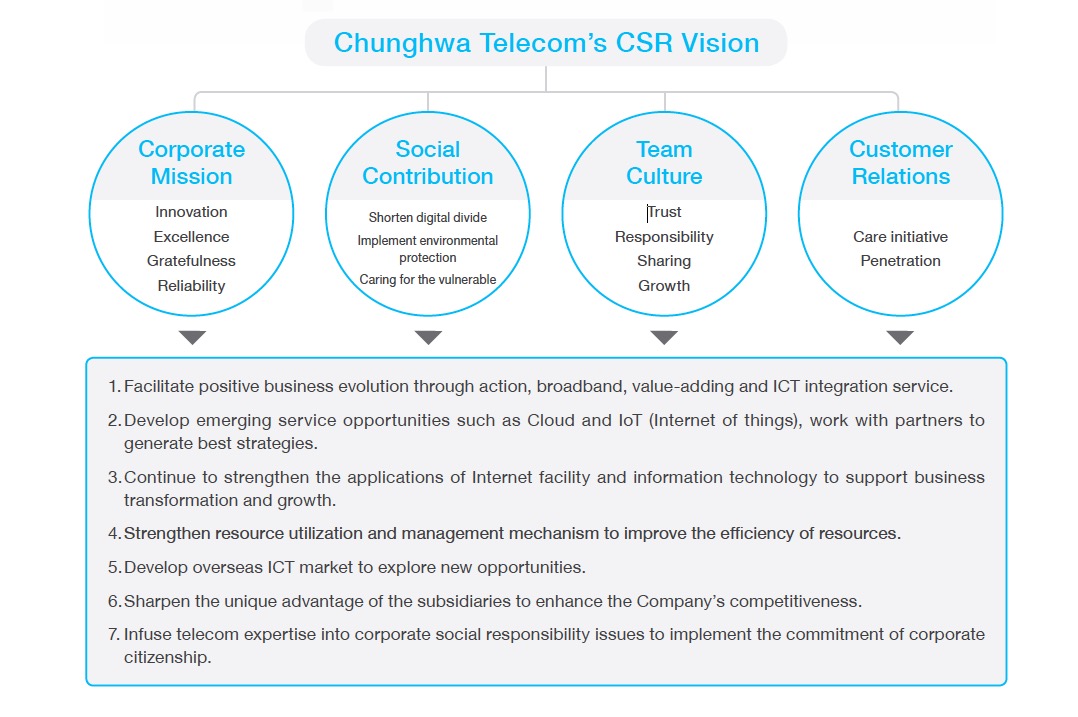 SMART-I Management Mechanism
The distinctive Strategy-Management-Action-Response-Target (SMART) CSR management mechanism of Chunghwa Telecom shows its response to GRI G4 version in the systematization in management and the compilation and disclosure of facts in corporate social responsibility. New Indicators were introduced to the 2014 version, which substantively presented in the chapters and sections corresponding to relevant GRI index. This is our commitment to international standards.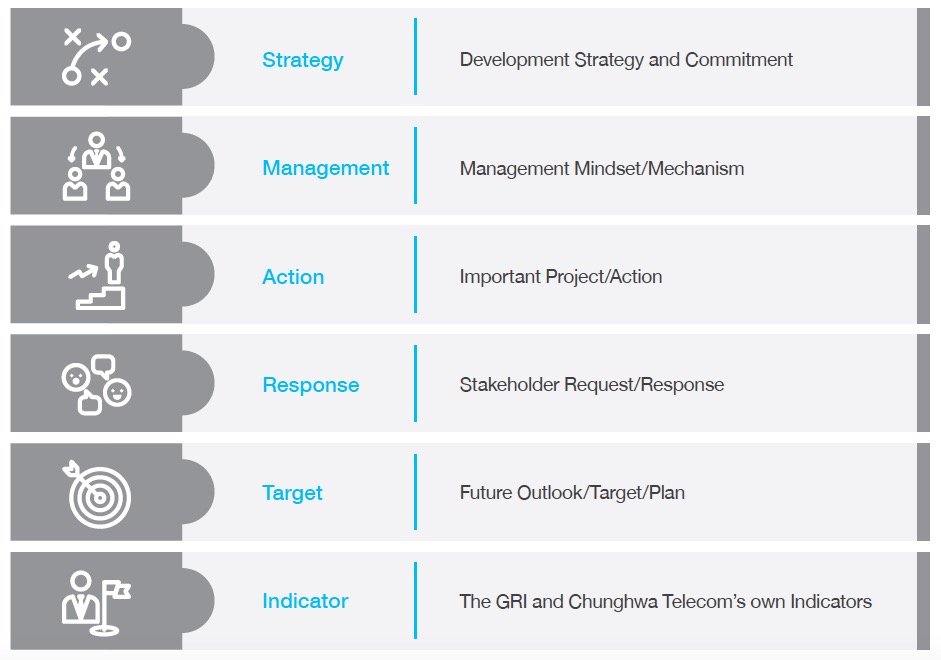 CSR Committee Management Mechanism
We established "CSR Committee" in 2007, for expanding our core functions of sustainable benefits, implementing CSR vision as a stating, and devoting to the industry and society for the sustainable development.