Telecom Industry Value Chain
Issue Date:2022/06/30
Value Chain of Telecom Industry
In the face of the age of 5G and digital convergence and in terms of forming of a new kind of "digital ecosphere," Chunghwa Telecom adopts the strategy of "extensive alliance" to transform the conventional linear ecological chain into an interdisciplinary digital ecosphere. Actively collaborating with suppliers from upstream to downstream, Chunghwa Telecom upholds its spirit of Always Ahead, offering more quality digital application services and assisting in the digital upgrade and transformation for the industries in Taiwan.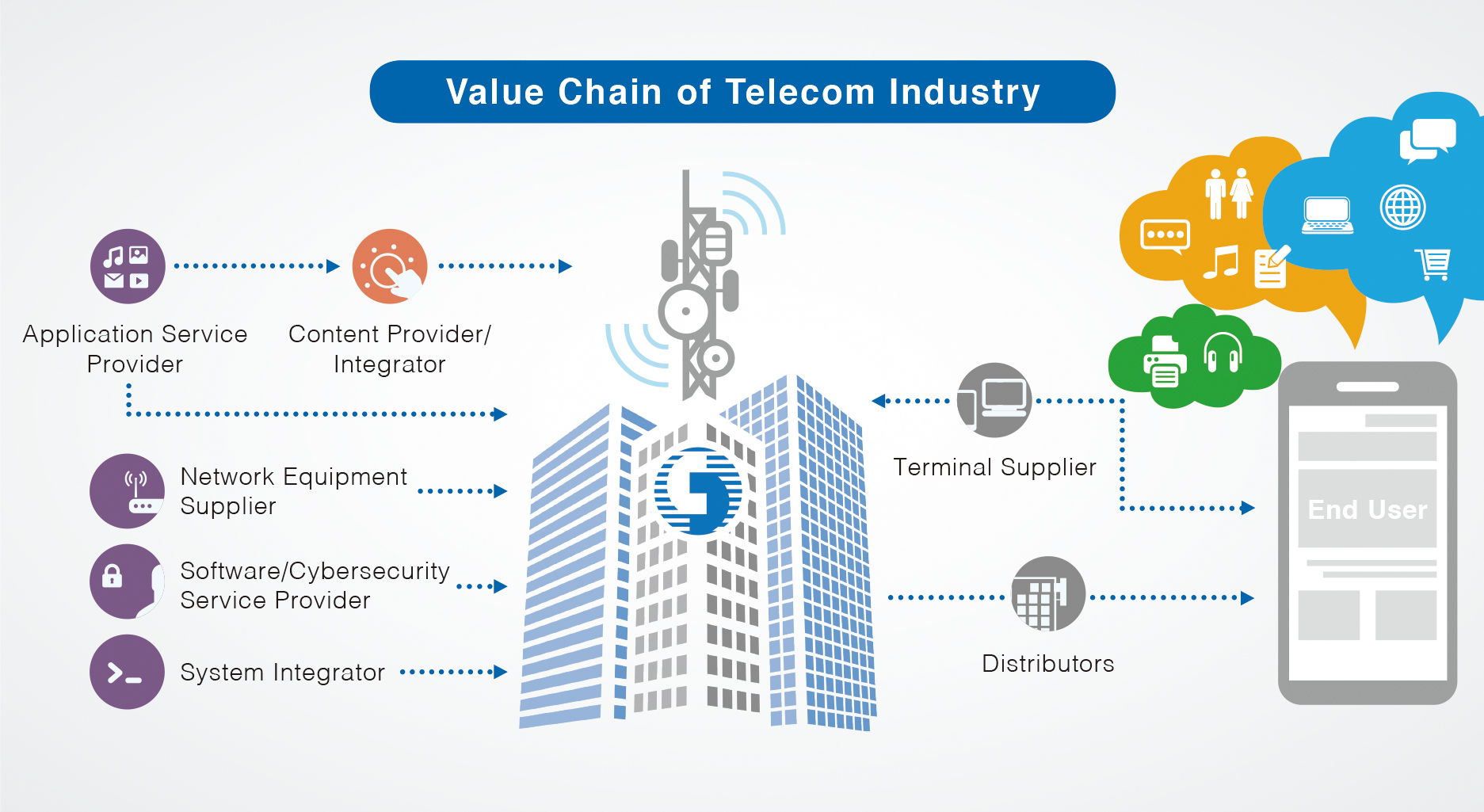 CHT Supply Chain
The CHT supplier partners can be divided into types of property, service, and construction. Now that its scope of operation is mainly of Taiwan, aside from professional network communication equipment to be procured internationally, we substantially put the philosophy of "local procurement" into action to facilitate the development of local economy.

The ratio of local procurement at Chunghwa Telecom was 89% in 2021 because of the larger amount of equipment procured from abroad for the 5G infrastructure, increased by 9% compared to last year.

Chunghwa Telecom is the first telecom service provider that implements "sustainable supply chain management" in Taiwan, stipulating the selection criteria for criticality both in quantity and quality, including procurement quantity (amount), supplier significance (key components), and irreplaceability (e.g. exclusivity, limited qualification, etc.) to determine the criticality of a supplier for the management and auditing of the supplier's sustainability management in the future.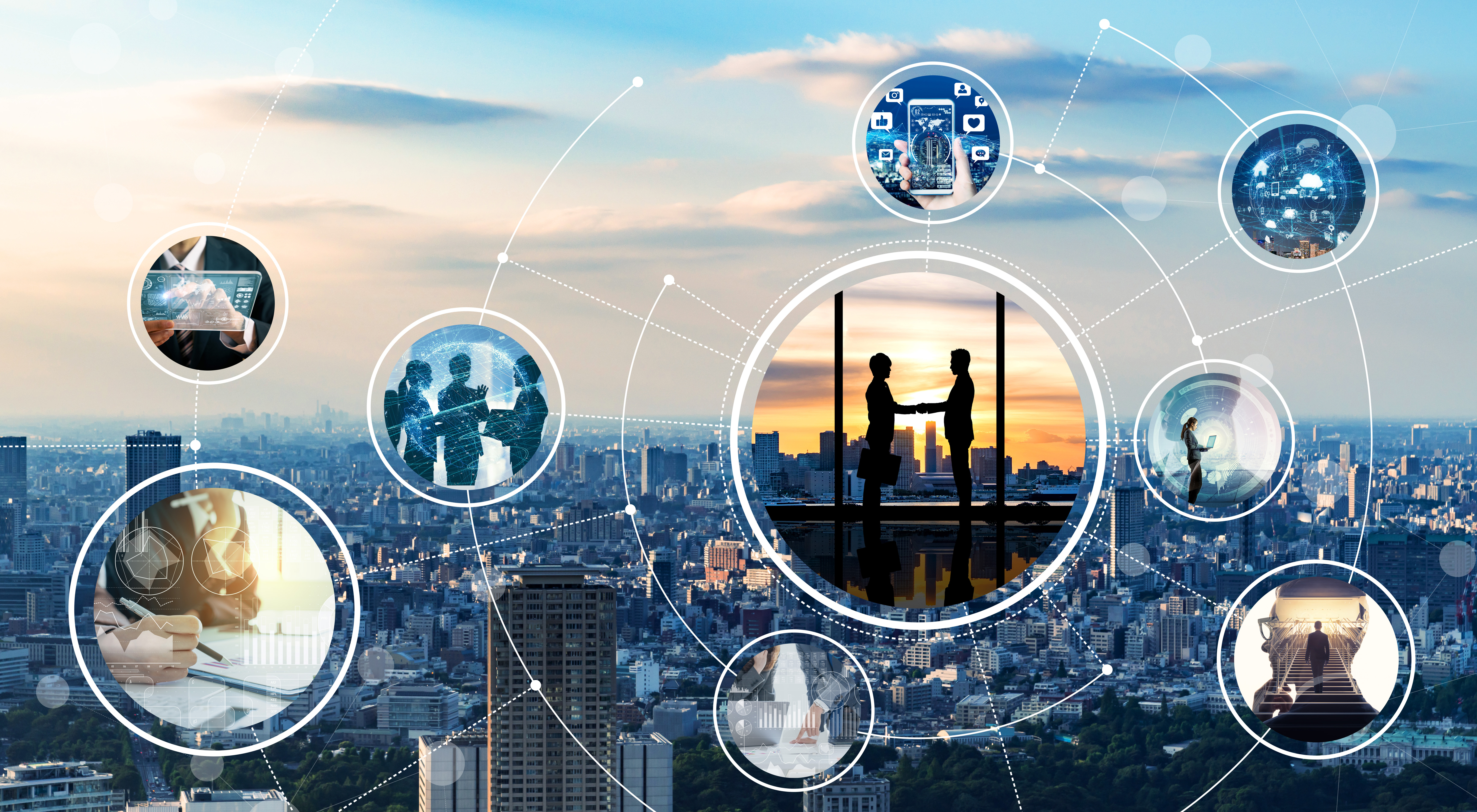 Category
Description
Number of Suppliers
Ratio in Total Procurement Amount (%)
Tier-1 Suppliers
Enterprise that directly supplies products or services to Chunghwa Telecom with an annual procurement amount ≥ NT$100,000
2,020
99.07
Critical Tier-1 Suppliers

Quantitative Criteria

Enterprise that directly supplies products or services to Chunghwa Telecom with an annual procurement amount ≥ NT$50 million
192
84.66

Qualitative Criteria

Irreplaceability, limited qualification, or specific and exclusive equipment binding as the criteria
A "Critical Component Supplier" is the "upstream" supplier to a Critical Supplier that impacts the Critical Supplier's delivery of products/services to Chunghwa Telecom if it is unable to ship normally.
Irreplaceability:

Exclusive right owner, manufacturer, or supplier
Original supplier designated out of the concern of compatibility or interoperability for the following maintenance, provision of parts/components, replacement, or expansion of equipment
Supplier of research, experiment, or development of subject matter that is a prototype, made or supplied for the first time
Brand or supplier of commercial resale, lease or designated by proprietor out of business needs

Critical Non-Tier-1 Suppliers
Qualitative Criteria
The upstream/downstream supplier for a Critical Tier-1 Supplier that supplies product/service to CHT tracked to determine if the products/services it directly supply are specific, exclusive, limited in qualification, or important equipment binding
27
-
Critical Component Suppliers
Qualitative Criteria
The "upstream" supplier to a Critical Supplier that impacts the Critical Supplier's delivery of products/services to Chunghwa Telecom if it is unable to ship normally
20
-
Category
Spend Value (% of total spend)
Number of Suppliers

Engineering

Total
27.78%
765
Domestic
27.77%
764
Foreign
0.01%
1

Marketing/consulting services/general affairs

Total
11.11%
1,687
Domestic
11.08%
1,681
Foreign
0.03%
6

Consumer Electronics

Total
20.70%
42
Domestic
20.70%
42

Furnishing

Total
1.06%
437
Domestic
1.06%
437

Information Services and Equipment

Total
9.00%
488
Domestic
7.66%
473
Foreign
1.34%
15

Telecommunication Equipment

Total
30.35%
1,111
Domestic
20.94%
1,106
Foreign
9.42%
5

Total

100.00%
4,530