CHT Foundation
Issue Date:2022/06/30
In 2006, CHT created the Foundation with the purpose of implementing corporate social responsibility, through long-term cultivation of our core competence, to communities and tribes, and the urban fringe. The Foundation is a platform of resources for connection and the rearrangement of "good" materials shared to needed locations.

(1). The Digital Good Neighbors: The foundation evaluates all local demand for digital resources, selects remote tribes and provides senior services, child and youth education, care for the disadvantaged and new immigrants. Up to the end of 2020, we were cooperating with 89 different NGOs and our tracks were all over Taiwan.

(2). Click Taiwan: 60 students were selected to perform services and capture stories in remote areas. These students had devoted themselves by contributing their own specialties to community services, including art painting, English courses, computer and cellphone courses, digital marketing, aromatherapy and rehabilitation, placemaking design, image creation, farming, reading and writing, and community affair assistance, so as to engage communities from diverse angles and bridge the urban-rural gap.
In the future, Chunghwa Telecom Foundation will continue playing its role to establish communications and connections among people and attract more volunteers into helping the Foundation connect resource providers to those in need for a brighter future. In this regard, we will continue investing NT$36 million in the communities to create digital opportunity every year till 2022.

2020 Social Contribution of the Foundation

Cultivation of Local Characteristics and Assistance in Sustainable Development
Every community has its own characteristics. Based on these characteristics, we introduce customized project contents to assist in local sustainable development. To promote local business, the foundation often holds "Festive Gift" fairs each year and encourage corporate employees and departments to purchase products of local businesses.

In addition, we have long been cultivating domestic women basketball players and bring basketball to the community and tribes through "CHT Women's Basketball Team." To discover and cultivate more domestic potential seeded players in basketball, we held "Public Welfare 3 on 3 Basketball Event" around the nation.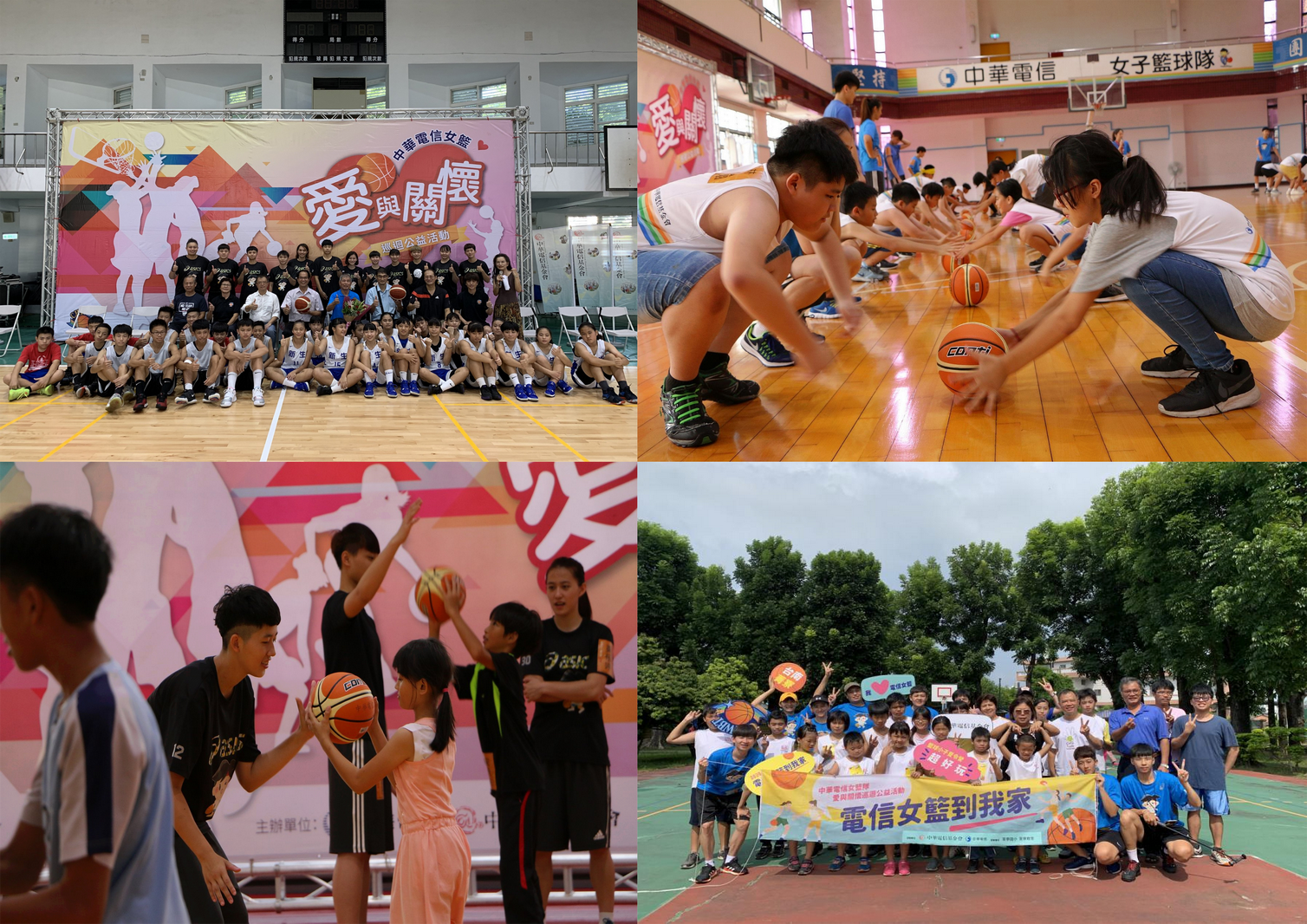 For more information, please visit our website: http://www.chtf.org.tw/